Re-play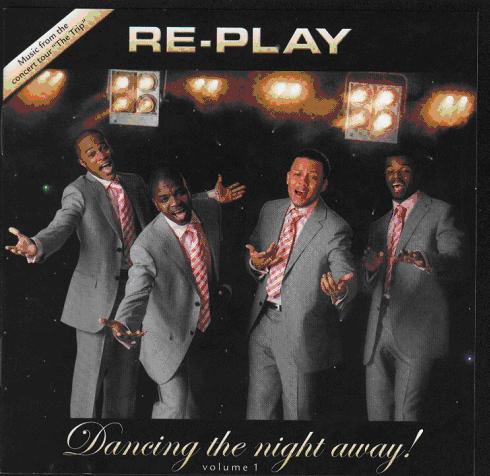 | | | |
| --- | --- | --- |
| 05-2007 | CD Dancing The Night Away! Volume 1 | RP0006 (Holland) |
Tracks:
1.

Twisting The Night Away
2.

At The Disco Medley
3.

The Drifters Medley
4.

The Platters Medley
5.

The Four Tops Medley
6.

The Romance Medley
7.

The Back To The 70's Medley
9. The Slow And Easy Medley
10. The Back To The 50's Medley
11.

The Lionel Richie Medley
12.

The Temptations Medley
13. The Sam & Dave Medley
14.

So Strong (Something Inside)

Re-Play is a Dutch band that is doing a lot of tours through Holland and especially in casino's.
Group members are:
Alwin Burke
Sam de Wit
Henk Waarde
Mario Raadwijk
"The Back To The 70's Medley" opens with the Mike d'Abo/Tony MacAulay song
"Build Me Up Buttercup".
If you want to know more about Re-Play look at: www.re-play.nl.