Peters & Lee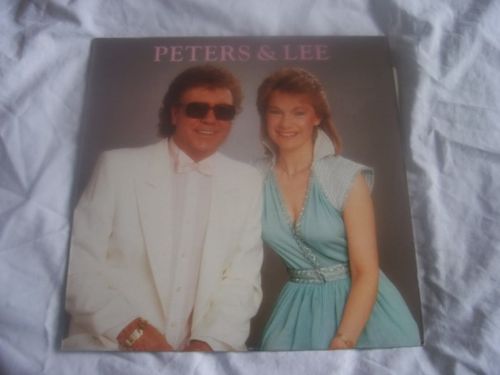 | | | |
| --- | --- | --- |
| 00-89 | LP Peters And Lee | President PTLS 1098 (UK) |
| | |
| --- | --- |
| side one: | side two: |
| Isle Of Debris | I Love Everything About You |
| Don't Stay Away Too Long | When I Grow Too Old To Dream |
| Send Me The Pillow | Wings On My Feet |
| Baby I Love You | Suspicious Minds |
| Old Folks | It Doesn't Matter Anymore |
| Always On My Mind | Peace Must Come Again |
| Ships | Welcome Home |

However Peters & Lee don't have a good reputation, this album isn't bad at all. They cover a lot of well
known songs, and because Mike d'Abo recorded two albums on the President label around the same time,
two of Mike's songs are put on this album: "Isle Of Debris" written by Mike and "Ships" which is written
by Mike d'Abo and Tom McGuinness. Mike put "Ships" on his first album for the President label
"Indestructible" while "Isle Of Dreams" was on the Mike d'Abo & His Mighty Quintet album "Tomorrow's
Troubador".
"Isle of Debris" is a happy up tempo song and Peters & Lee recorded this song very similar to Mike's version.
On the song "Ships" is a really fantastic guitar solo which is certainly worth listening to.
Every time when I see Mike he give me a list of his songs that are recorded and/or released by other artists.
However this album was already released in 1989, I heard about it when I was at Mike's home October 31,
1997. Mike was so kind to give me his copy of the album for which I'm thankful.