Mike Leroy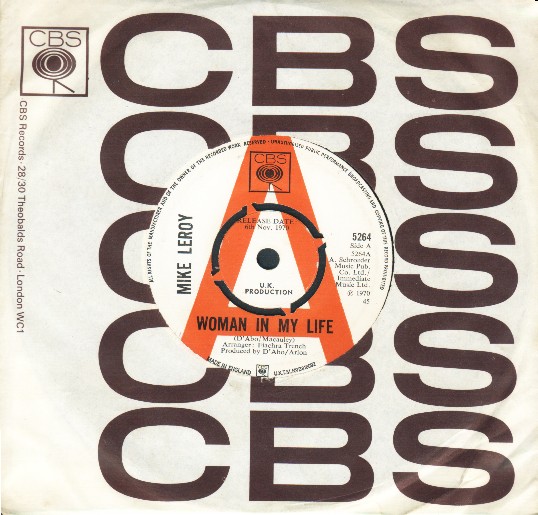 | | | |
| --- | --- | --- |
| 11-70 | Woman In My Life/Noel | |
Early 2001 I was looking on the internet site of Gemm, where a lot of record sellers offer their records. When searching for "Woman In My Life" I saw the version of Mike Leroy and because it wasn't expensive, I ordered the single without knowing if it was the song that was written by Mike d'Abo and Tony Macaulay.
When I got the record in my mailbox, I was very excited. It indeed was the Mike d'Abo/Tony Macaulay song and ... the a-side is produced by Mike d'Abo and Arlon (whoever he may be). In the many talks I had with Mike, he never mentioned this release, so I in my next phone call I asked Mike about this release. He then remembered the recordings. Mike Leroy was a fat man and the co-producer was Deke Arlon. Mike d'Abo thought that Mike Leroy didn't have a good voice (and indeed this version of "Woman In My Life" is the worst version I have).
Mike Leroy was a young restaurant owner, who wanted to make some records. With his deep voice he recorded 2 records for Columbia and 4 for CBS in England in the years 1964-1970, but none of them made the charts.