Dominic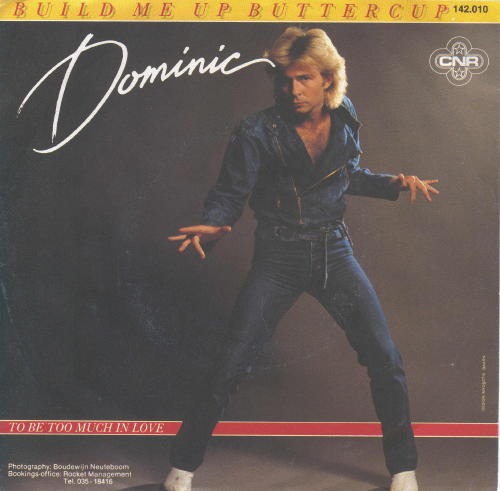 | | | |
| --- | --- | --- |
| 00-82 | Build Me Up Buttercup/To Be Too Much In Love | CNR 142.010 (Holland) |

Another cover of the Tony MacAulay/Mike d'Abo song "Build Me Up Buttercup", which was a smash hit
by the Foundations. As far the version by Dominic has only been released in Holland, where it didn't reach
the charts. Dominic was part of the very successful Guys & Dolls. When the success of the Guys & Dolls
faded away, two members came to Holland and became the duo Grant & Forsyth and scored a great
number of hits in Holland from 1986 until today. These days they are specialised in country and western
songs.
However I live in Holland, I discovered this single when I spoke to Mike d'Abo October 1997. Mike even
gave me a copy of the single which has a beautiful picture cover, as you can see above.